I was treated to blackberry topped pancakes at the Cracker Barrel this morning, proudly wearing my brand new puzzle-piece pin that Zack made for me.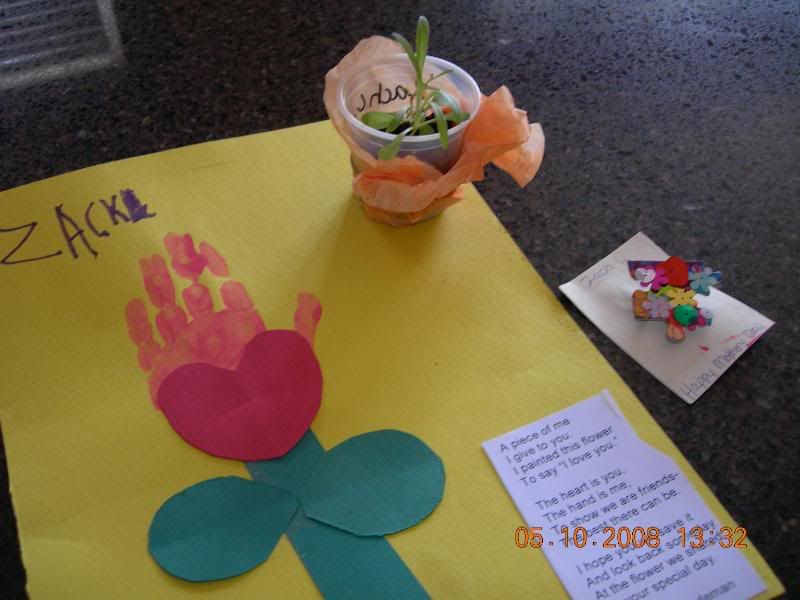 We pretty much spent a good deal of the afternoon in the basement listening to tornado sirens, and Ken and Zack jammed...Ken on electric guitar and Zack on his drum kit. Nate and I watched the weather on tv and talked to Aunt Louise.
Good thing with all the rain storms that we went ahead and did our hike with Oma yesterday. Went to Glacier Ridge, a metro park that is a wetland, and although it's small and locked in by freeway, it's actually quite nice, especially when enjoyed with Panera Bread (or as Ken calls it "Panterra Bread---Be yourself, by yourself, have some bread with me!!!) We saw loads of fat, happy tadpoles which made us feel momentarily better about the whole amphibian-fungus thing.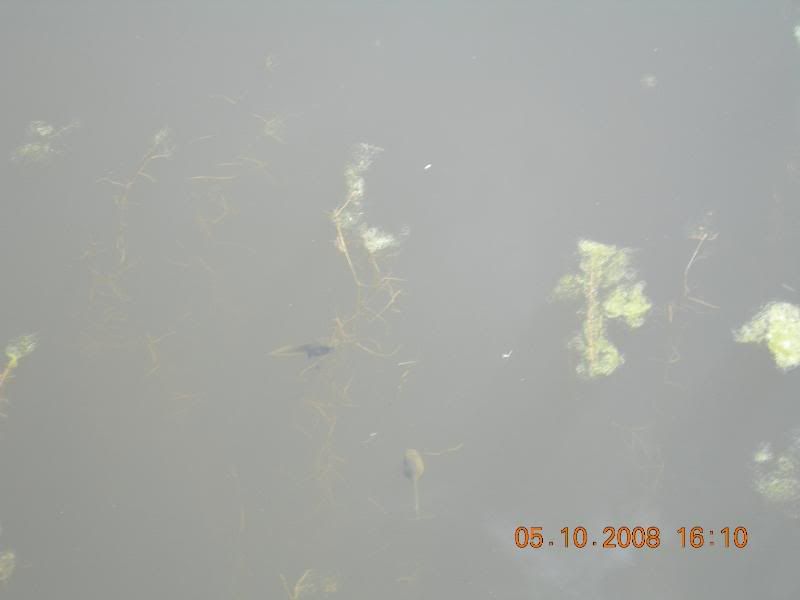 Unfortunately, camera batteries weren't on our side yesterday, so this is the only pic of Oma with Ken and the kids together: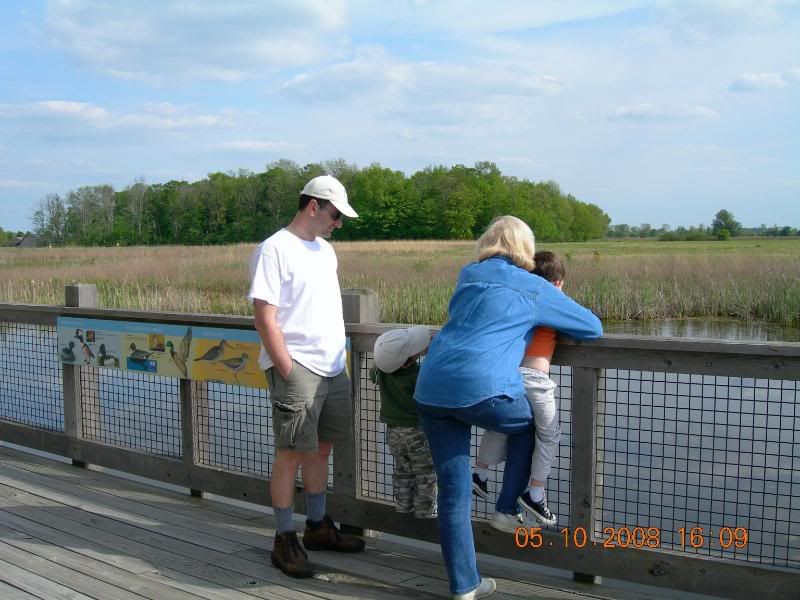 On the way up to the lookout tower Zack kept telling us there was a man up there who was a secret agent. Lo and behold, we get to the top and in James Bond movie fashion, there is a guy looking through one of the scope-thingies!!! We had to share that with him and he had a good laugh.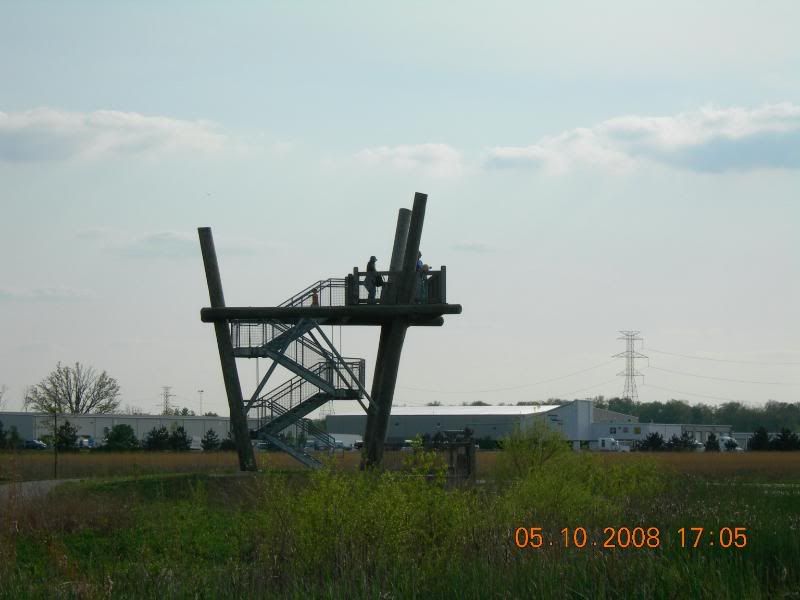 Here is Nate on the boardwalk; he was feeling a bit out of sorts, zagging to our zig all day:
Finally, I must give dear husband props for watching "Becoming Jane" with me during naptime, without even powering on his computer. I asked him how he liked it and he said "it's kinda boring" so i know that he is still very manly, and I will reciprocate by watching a Chuck Norris film with him come father's day!
Hope all the other moms had as nice a weekend as I did! I hopefully will get the kids to bed soon, and actually do something restful.
And of course I have to mention that I'm thinking about my own mom too. it gets both easier and harder each year that passes.