Three more bridesmaid bouquets:
Small handtied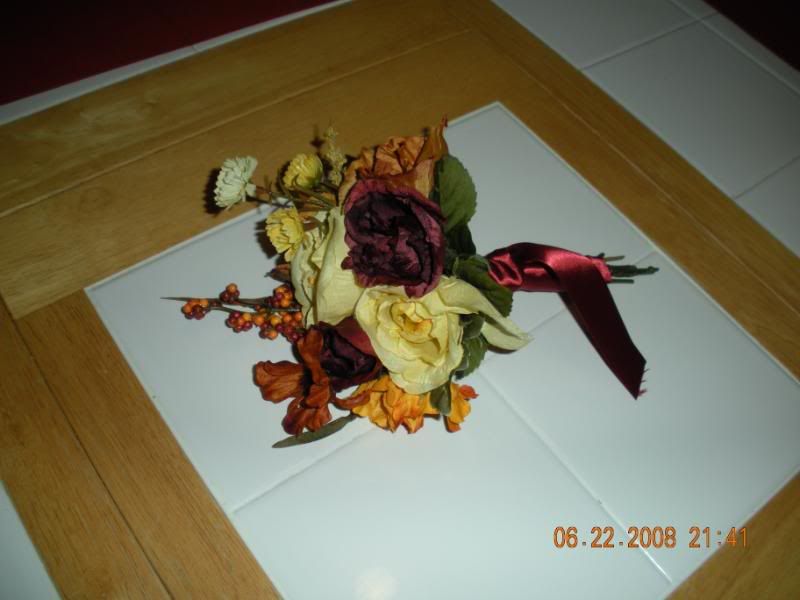 Large and traditional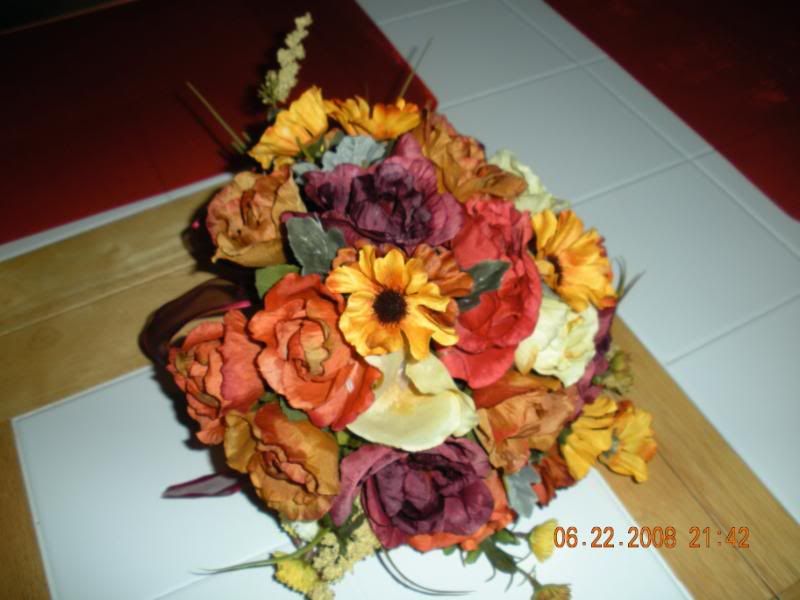 The winner: medium in size, all roses, simple. The change we will make is to use the burgundy on the stems as well as a simpler ribbon.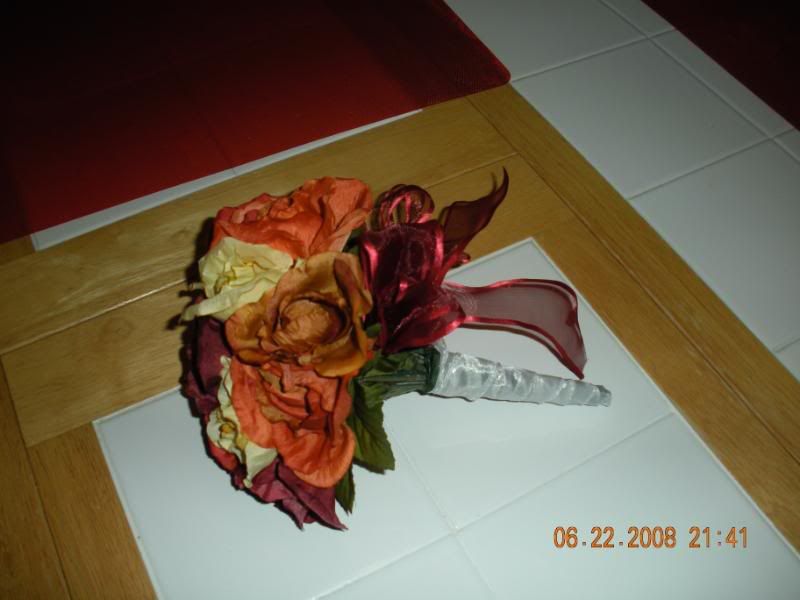 And for the bride: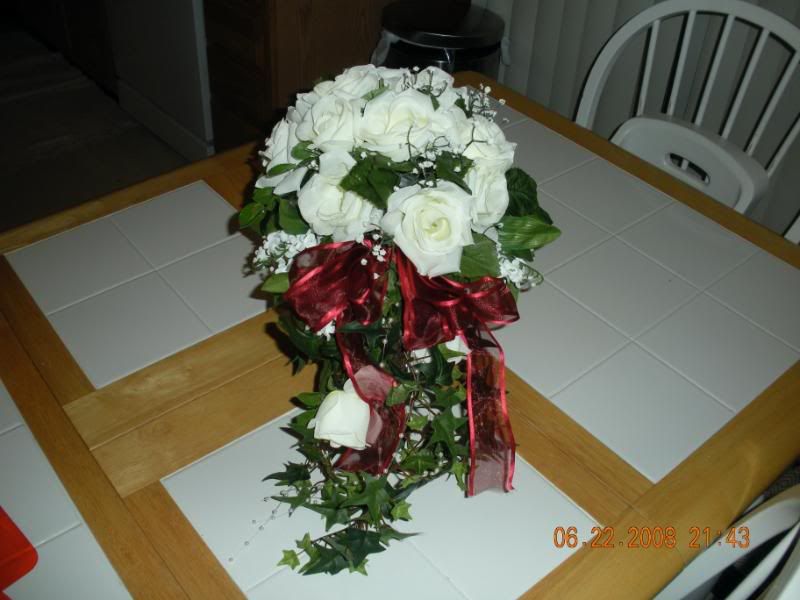 The only change we'll make to my sister's bouquet is to add some red accent flowers.
Viola! She has been so easy to work with!