On our family vacation we:
Bought Zack some
Rocky Boots
at their outlet store in Nelsonville, Ohio. (Got me a pair of Zumfoot sandals too...this footwear was made by angels, I'm sure.)
Rode an old time train which took us to a pioneer village, that was populated by people sporting old time costume, such as Betsy Ross caps and looking in general like a page out of Little House on the Prairie.
" alt="Photobucket">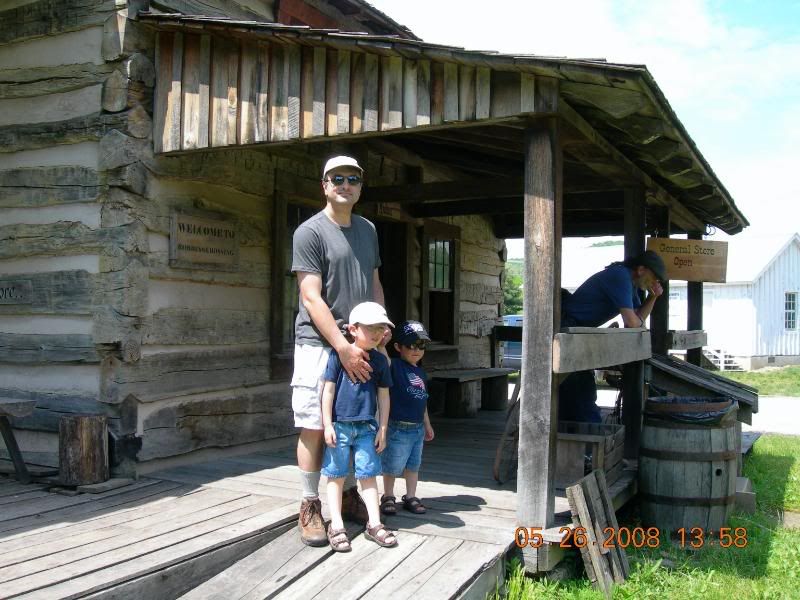 Our cottage was a far cry from roughing it...had ammenities like a flip-a-switch gas fireplace, television, heatlamp in the bathroom, separate bedroom for the kiddies with nice new bunkbeds, screened in porch for eating, full kitchen. Basically it was a small house for cheap too.
Most of all, lots of nature and stuff, compliments of Hocking County: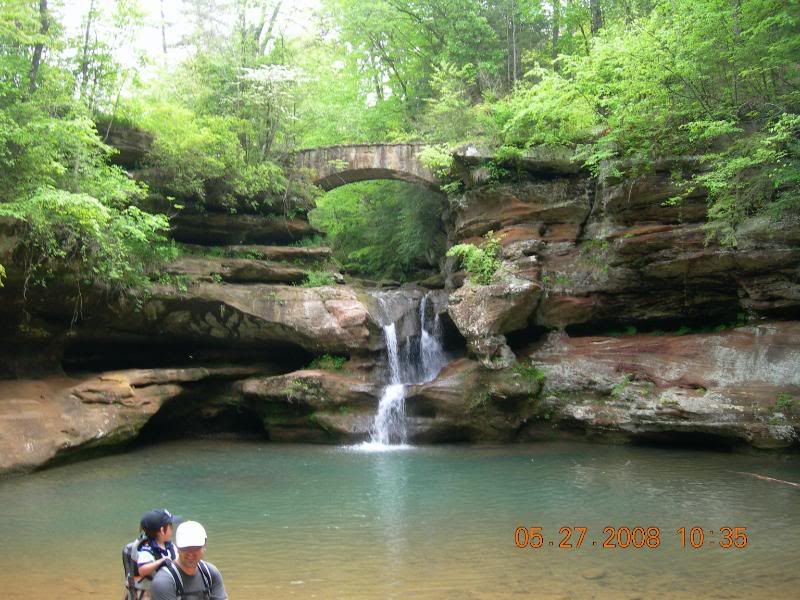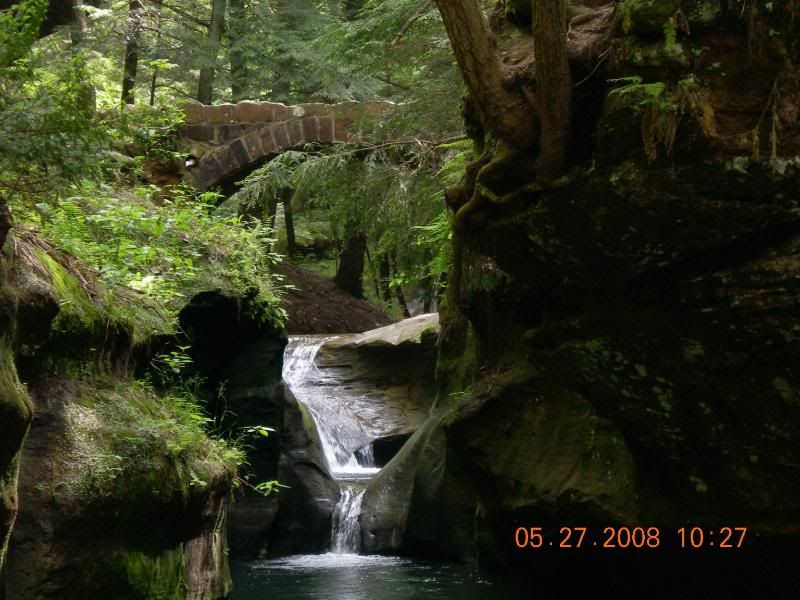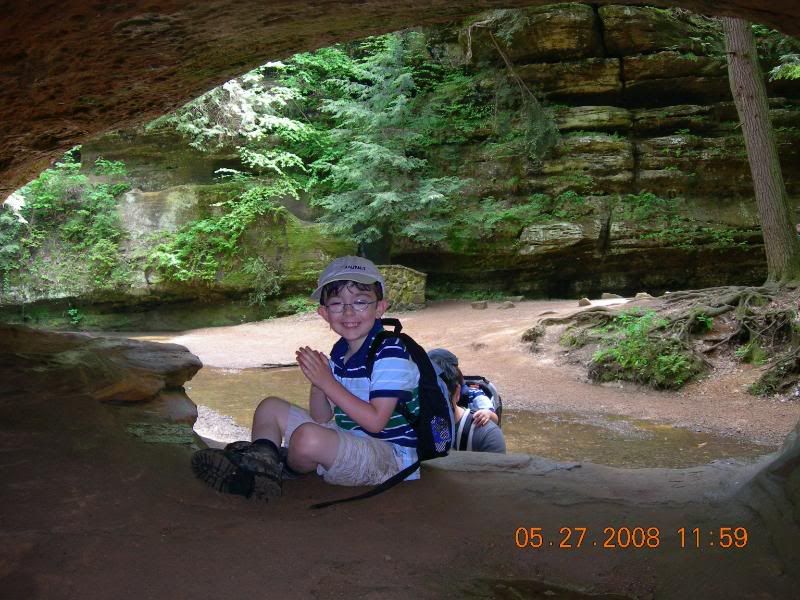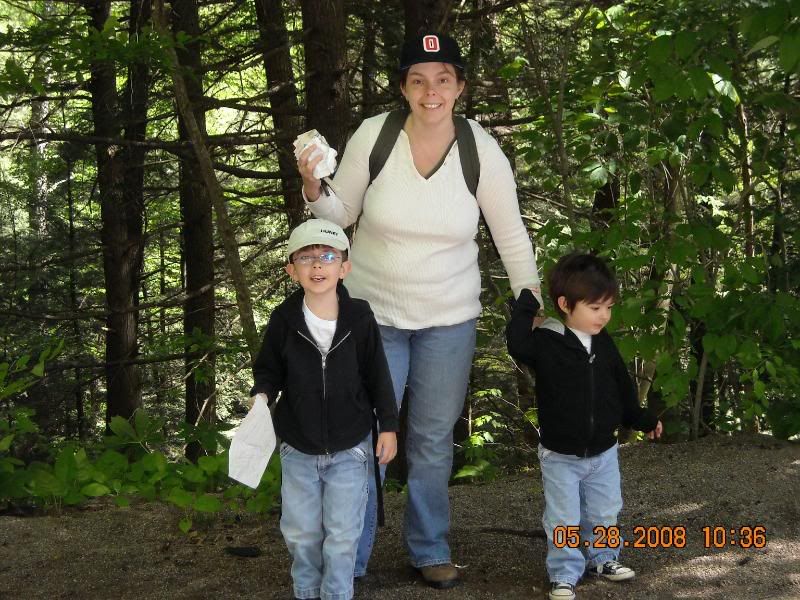 It was good for the boys, esp. Zack, to have a little independence. We also introduced him to the fun of a campfire with s'mores and ghost stories. He was especially taken with a tale from the Vinton County area about the
Moonville Tunnel.
Unfortunately we never made it out to see the tunnel (and ghosts contained within) but we hope to do that on a future trip. Zack's contribution was a surprisingly good retelling of the story of "Mater and the Ghostlight." Ken finished the night by telling us a story about himself and some friends sneaking around and finding trouble one night in the country.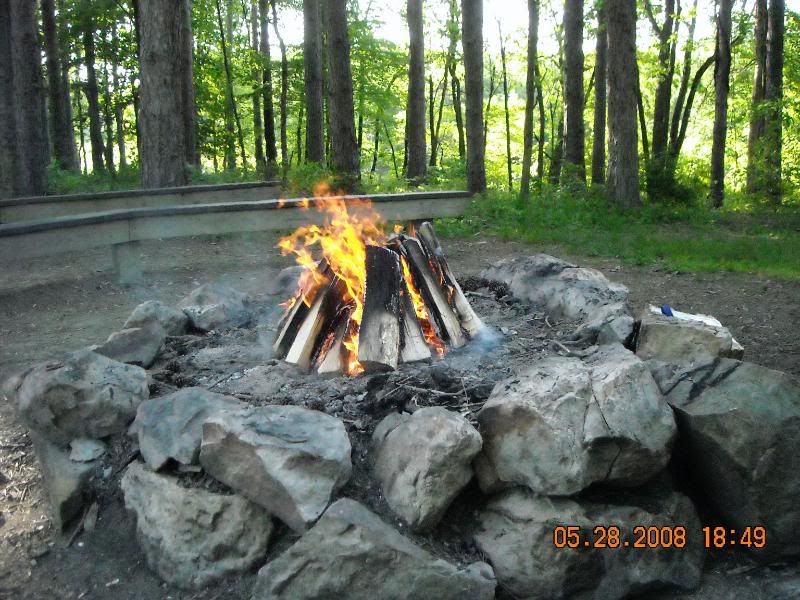 Finally, we had to make a journey to
McArthur, Ohio
, birthplace of my Grandpa Fee.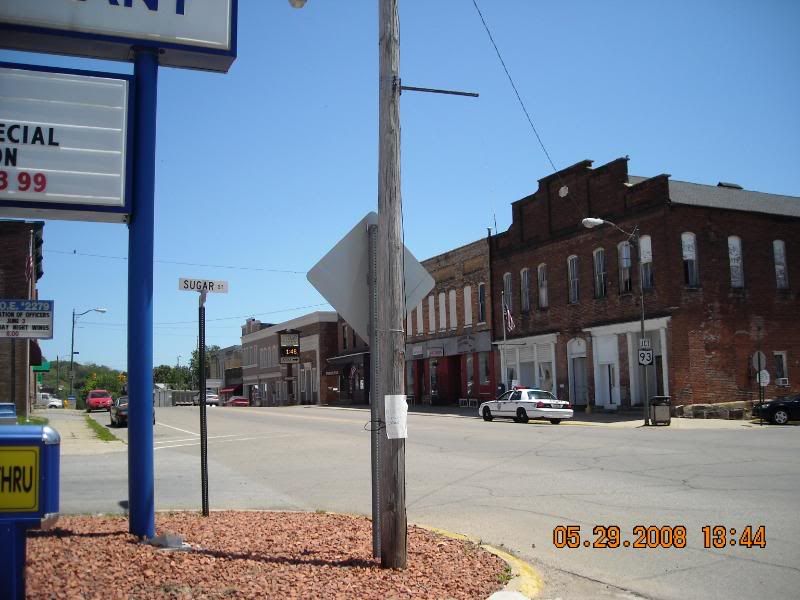 First thing we saw when we arrived in town was :
Could it be a cousin? Probably. We also found a library with another familiar name from my genealogy research:
Pieces of the puzzle of who my family is and how they got that way were put together, such as there being a big Methodist church in the middle of town...the first and oldest church there. No wonder my great grandparents found a Methodist church when they came to Columbus.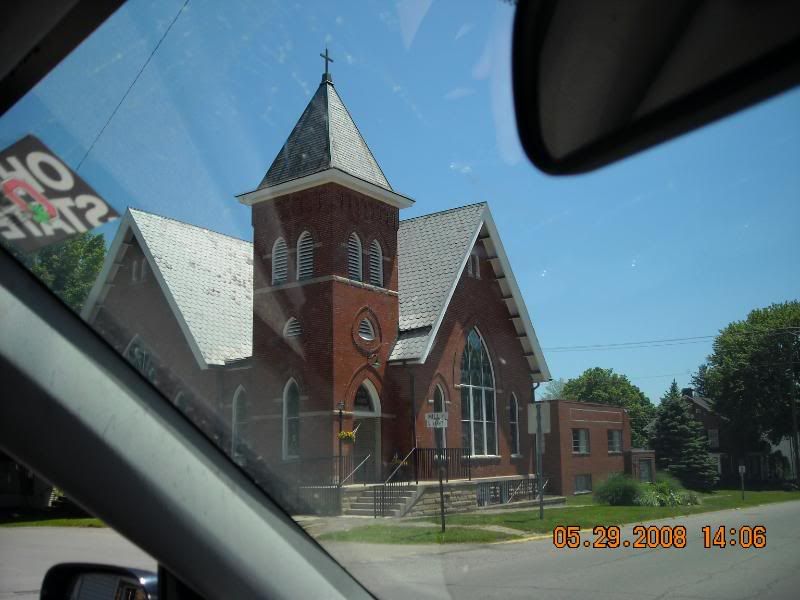 Finally, I was proud of the boys because although we only ate out a couple of times on this trip, we weaned ourselves off the beaten path of chains with kids menus. Here in McArthur we ate at McClure's. Sure, they have four locations, but are far from a real chain. If you ever go there, be sure to ask for the pickle and coleslaw ON your BBQ sammich. That's what the girl behind the counter recommended.
In all it was a good trip. I felt my grandpa with me while we grooved through the hills of Hocking, Athens and Vinton counties. I was especially struck by three things: one, all the horses. There were horses all over the place and he had a lifelong love of them. Two, although McArthur is in the middle of a very poverty stricken part of Ohio it is very neat and tidy. No "Redneck Yard of the Week" contenders in McArthur. Even mobile homes and double wides and such were sitting on well tended neat little lots with neat little flower beds, and it totally reminded me of my grandparents' mobile home---they were very concerned always about living in neat, tidy communities. And finally the people there were very VERY friendly and open, just like Grandpa. I was really game for chatting and telling people I was from the Fee family, and they were like "oh I know Jim Fee..." etc. Everyone there knows everyone in McArthur I guess. In general they were a people who smile a lot, and make the best of what they have. Ken swears that all the people there kind of looked like me, but I don't know that I'd go that far. :-)