I am hard at work today creating wedding flower ideas for my sister's fall-themed wedding so that we can have a variety to look at when we get fitted for bridesmaid dresses. (Oh Joy.)
Bridesmaid bouquets, three ways: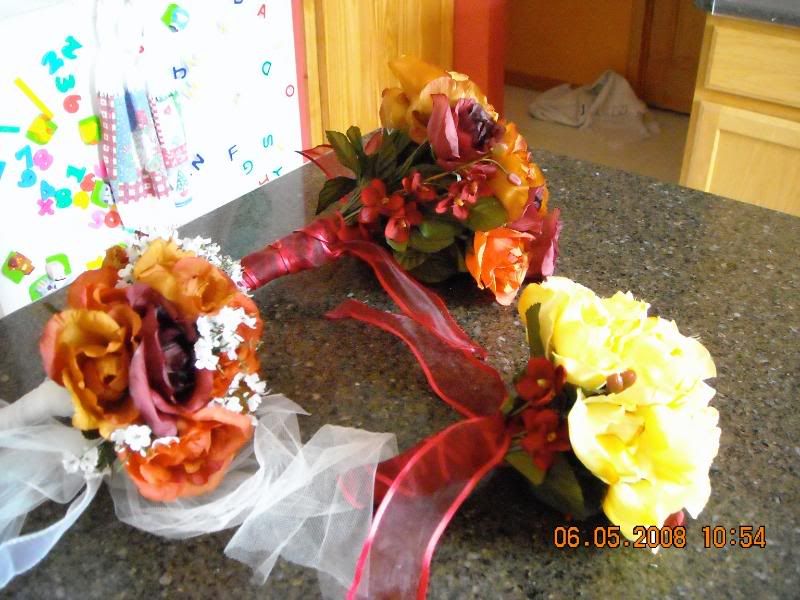 Detail on the yellow bouquet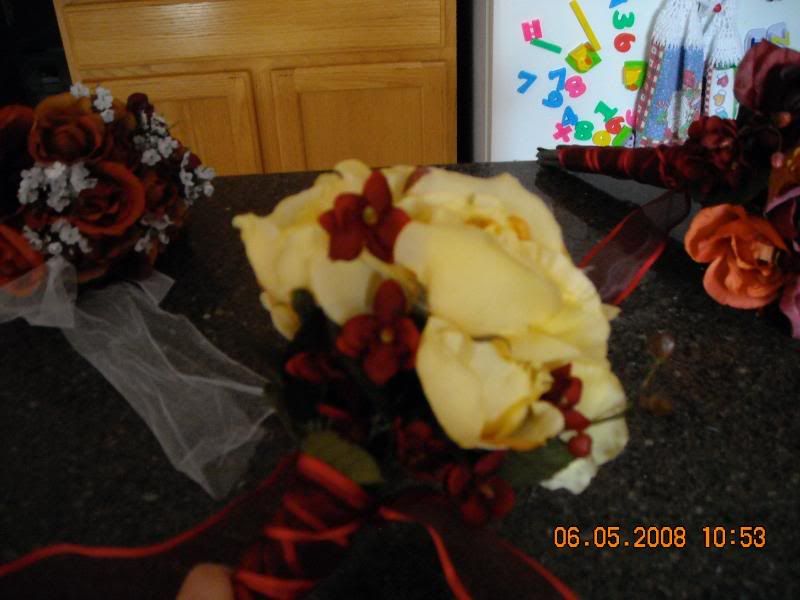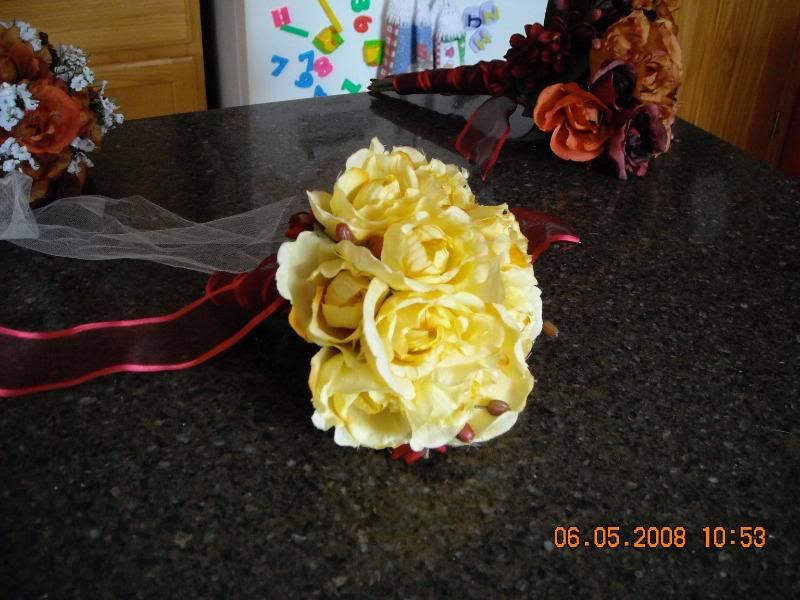 More
This one really doesn't look as shiny and obnoxious in real life:
Mother's coursages, two ways:
One men's boutenniere, which I have deemed way too hard to worry about making ourselves when you can buy them for 2.99 a pop.