I completed the whole ensemble!
I even made this table runner for the shower, which will also work for the head table at the reception: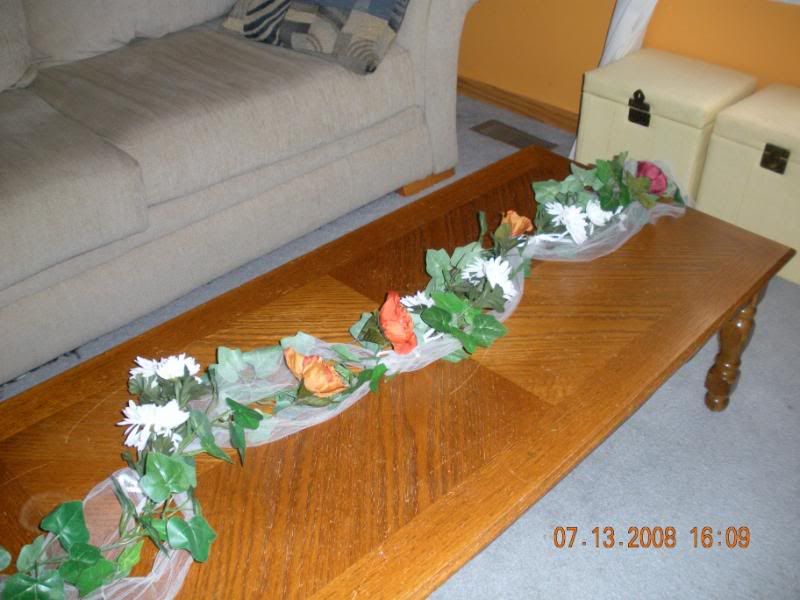 I think I'm going to make a complete set with the leftovers (there is a lot leftover) and sell it on ebay. Anyway, if you know anybody who's getting married...