Took the boys to
COSI
today for a little playspace time, and just to get away from the house and all the work I am still embroiled in with this wedding and shower (thankfully that will be over soon enough!) Turns out it's the Jazz and Rib fest this weekend so the boys and I headed to the riverfront after lunch. Sadly we arrived between bands, but we got to spend some time by the Scioto River. I realized I'd never before taken any pics of my town, so if you've ever wanted to see the hilights of Columbus, here you go!
Zack in front of the Broad Street Bridge
Riverfront
The LeVeque Tower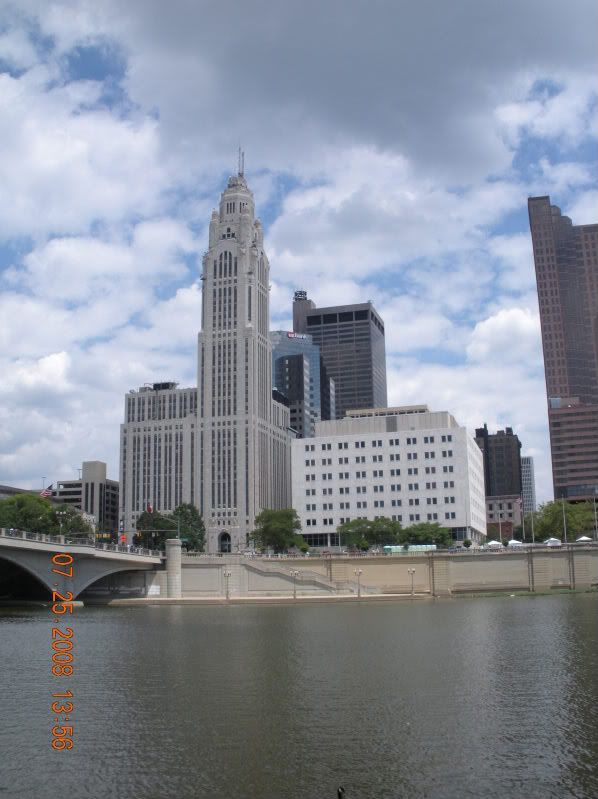 More skyline/ Courthouse
Our very own replica of the Santa Maria: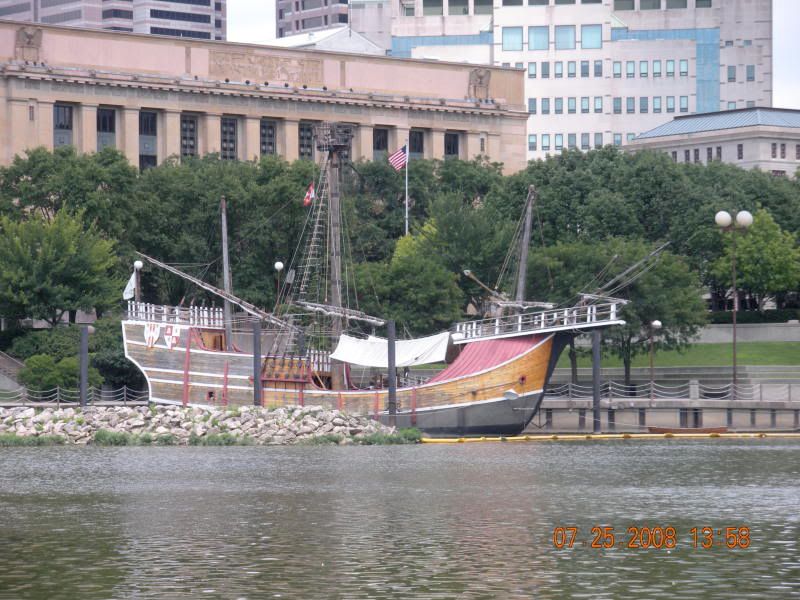 Ain't it sweet?