My pictorial account of our day at the great Ohio State Fair.
We had some Ohio ice cream, and I let Nate have a ball with the cone.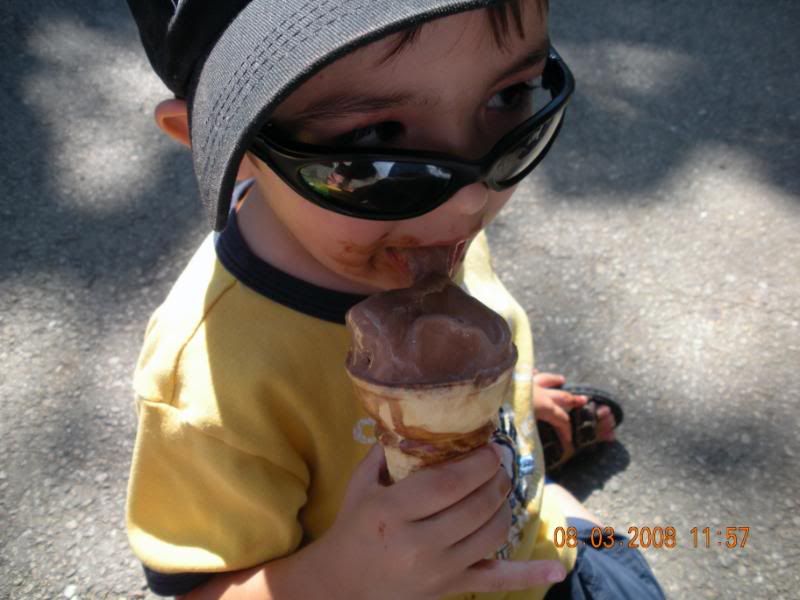 In the dairy area we saw the traditional butter cow
Plus this year's special butter sculpture, a Mt. Rushmore-style rendition of all our Ohio born American presidents
We saw cows (including one that was expected to deliver a calf today!)
And sheep (there was also a wool-fashion show in the sheep arena. I felt very sorry for those models in their wool coats, boots and gloves.)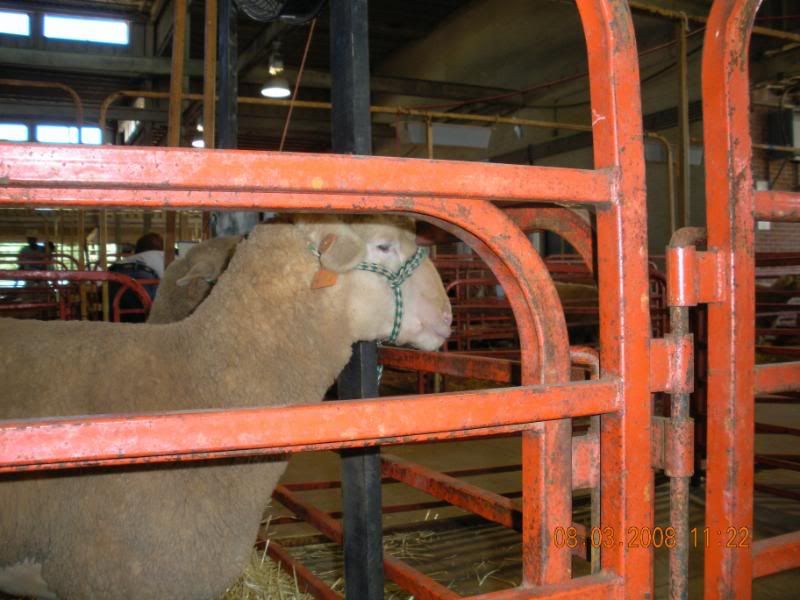 We found this sign for "The Shannons Farm"
Zack spent time w/ a little friend of ours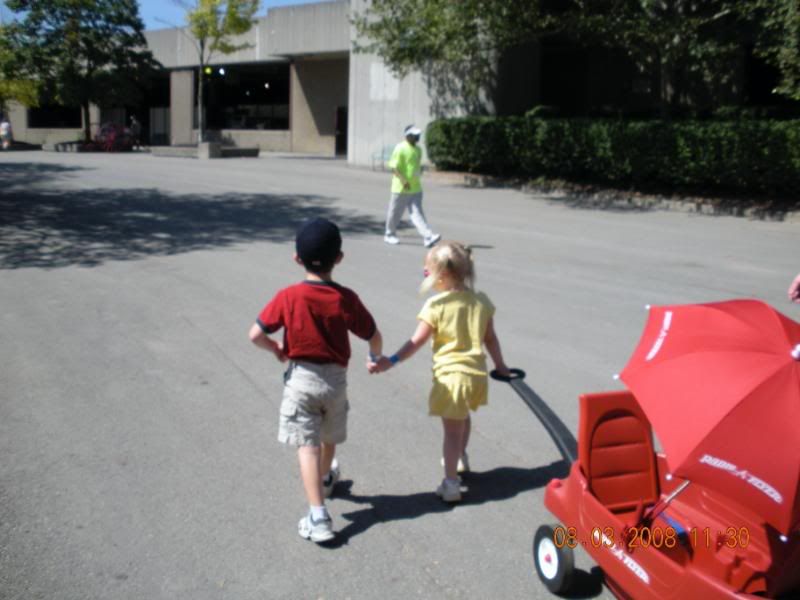 And I took them on the carousel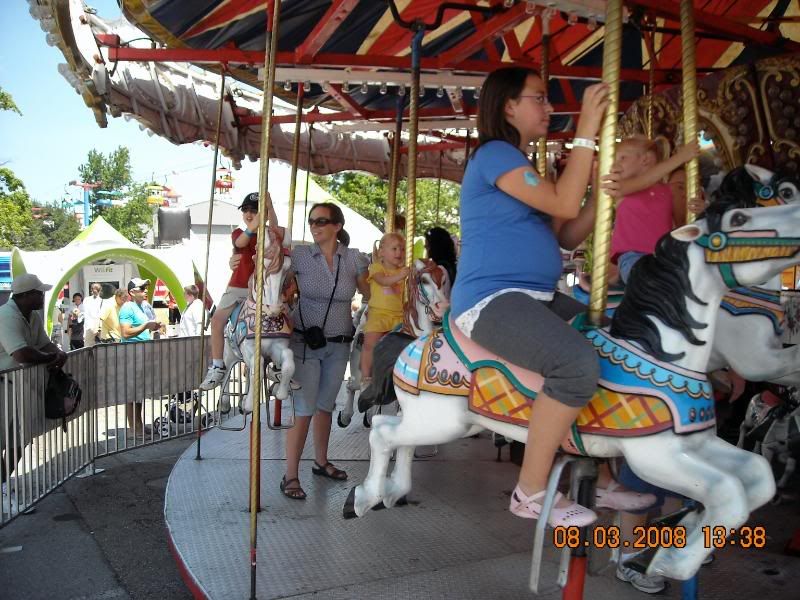 My friend and I rode down the big yellow slide
We drank pouch after pouch of free Capri-Suns and saw these crazy BMX guys:
We got free cake and visited the Pillsbury dough boy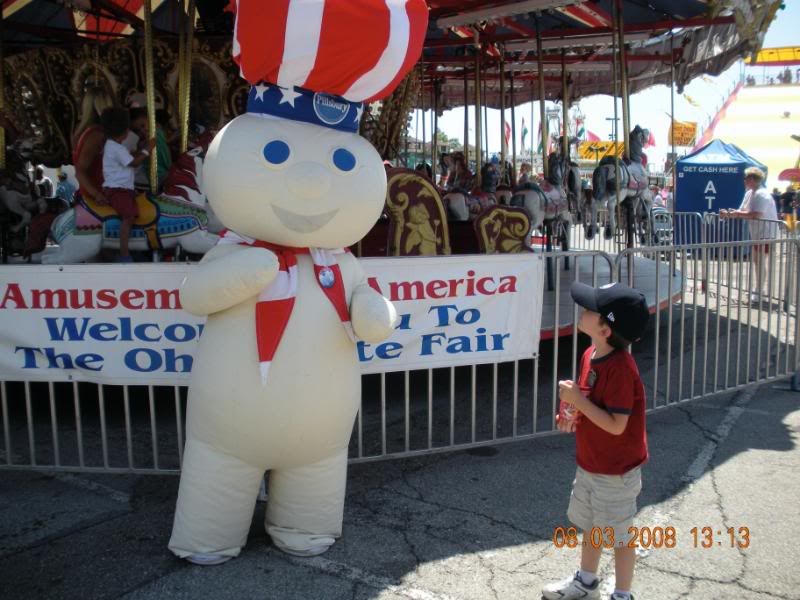 We saw this miniature fire engine full of little dogs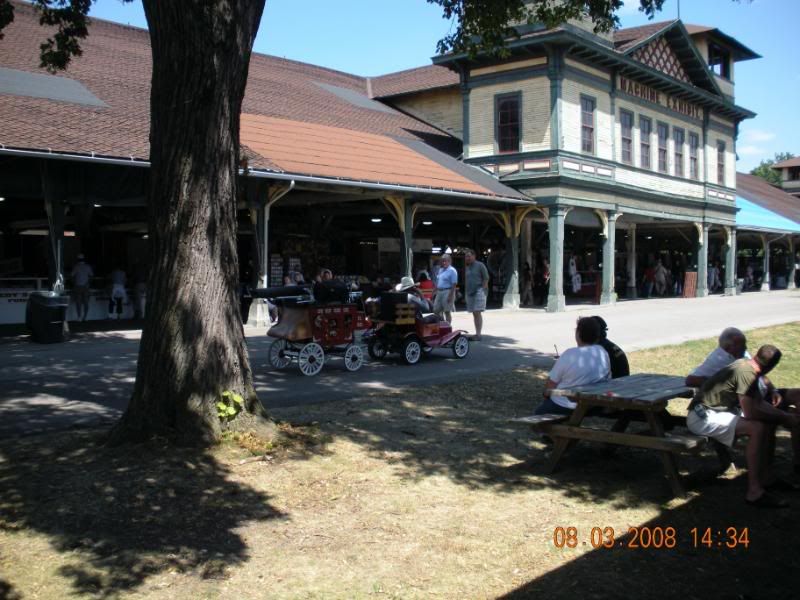 A horse sculpture made entirely of horseshoes, certified by Guinness as the largest horseshoe sculpture in the world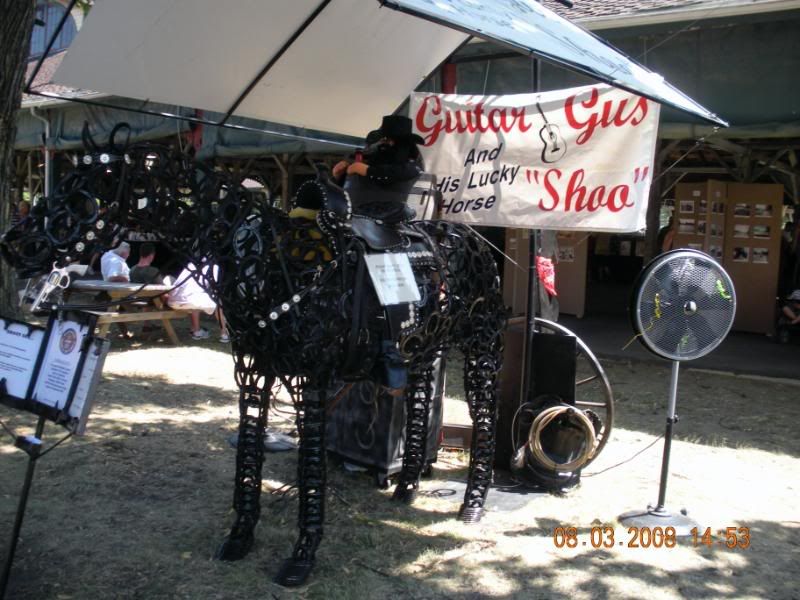 The pig races
And the big statue of our state bird (coincidentally also the name of one of our biggest companies here in Columbus.)
To round things off, here's all we ate, either ourselves or nibbling from our friends. I couldn't take any pics because my fingers were too greasy.
Ice cream
Pizza
Chicken tenders
Fresh cut fries
Corn on the cob
Caramel apple w/ nuts
Corn dogs
Gyro
Deep fried manicotti on a stick
Deep fried garlic mashed potato balls
Lemon shake ups and gallons of iced tea
Strawberry smoothie
Mini donuts
BBQ sandwich
If I had it to do over again, I would skip all the junk food and get me a proper BBQ plate next time instead. Overall though I think we all had a fun day.