I'm trying to get the fall spirit alive in my house. We kicked off today by visiting a local grape arbor---not the most common thing here in Central Ohio---to buy some grapes. There is a very small community called St. Margarita nearby which was built a hundred years ago by Italian immigrants who came here to work in the quarry. Not sure yet what I will do with the grapes. The smell in the arbors was to die for, by the way.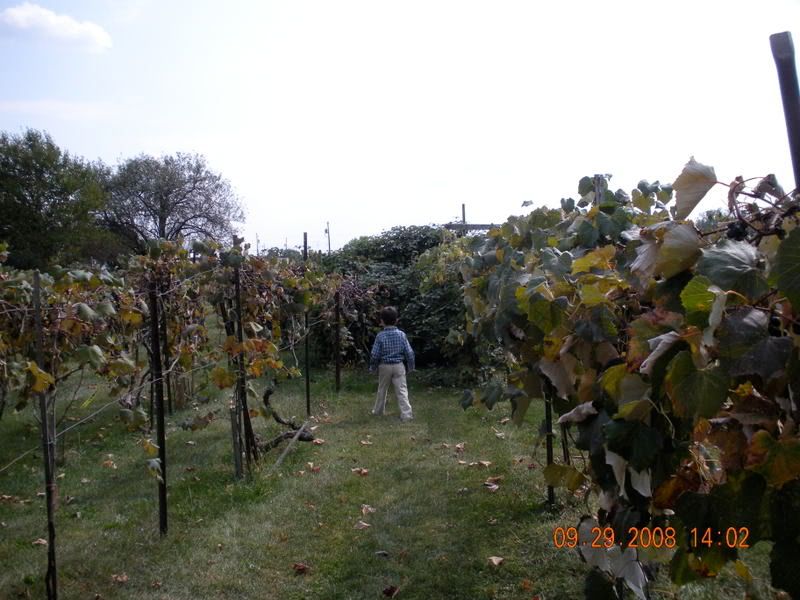 I also picked up these mums from a local farmer the other day, and planted them in a couple of kids' candy buckets I got from the church rummage sale last spring. I am very eager for Halloween. I always loved it, and love it more now since it's my younger son's birthday.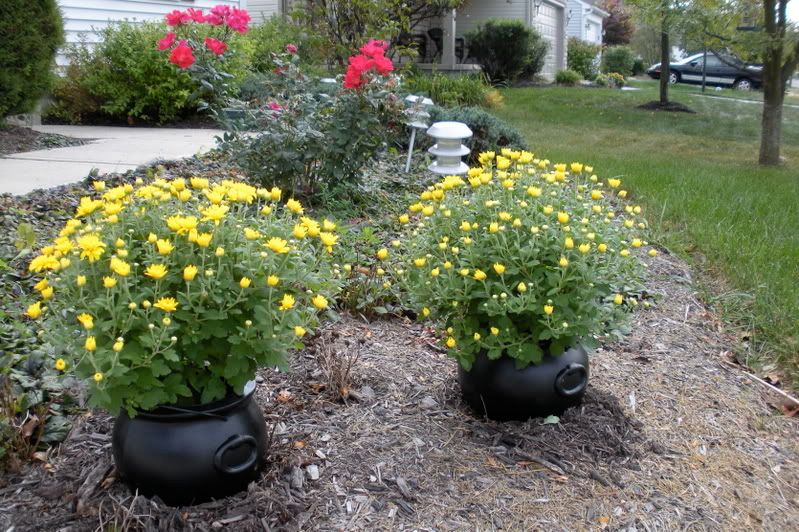 My little guy and I took a fall walk this morning and gathered some leaves, and started pulling my marigold seeds to save for next year. I also got out my corn silk doll. She's a beauty from our trip to Southern Ohio last spring.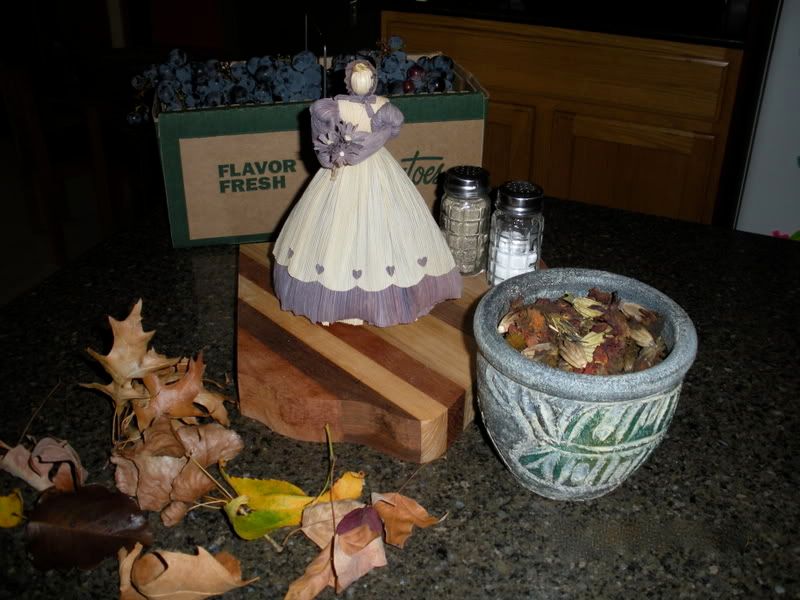 My older son asked the other day why don't we ever eat in the dining room any more? Hmm, because mommy's scrapbooking junk is all over the table. Maybe tonight we will have a family dinner. I dug out these cool candlesticks that my sister in law made for my husband a few years back to accentuate the lack of junk on the table.
Even though I am trying not to shop, I could not resist picking up this Willow Tree ornament when I saw it at Cracker Barrel; I think it was totally worth the impulse buy because it is basically our family: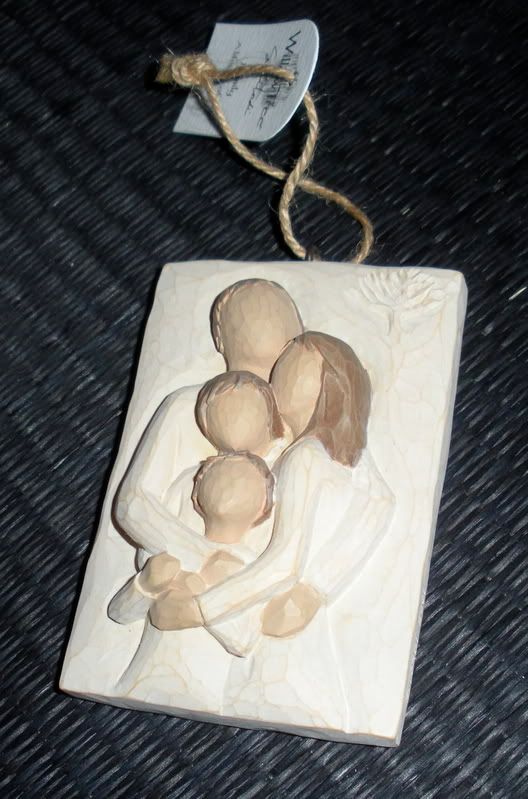 Another impulse buy, also worth it IMHO, was this set of hardback Zane Grey westerns, found at the used book store for $2 each. Based on today's economic news, it will be my last splurge for a bit!