Since last night was trick or treat for us, today is all about getting ready for my son's 3rd birthday party! His birthday is today, but like so many families we celebrate it on a convenient day for the family.
The invitations have been sent
The inside of the invites: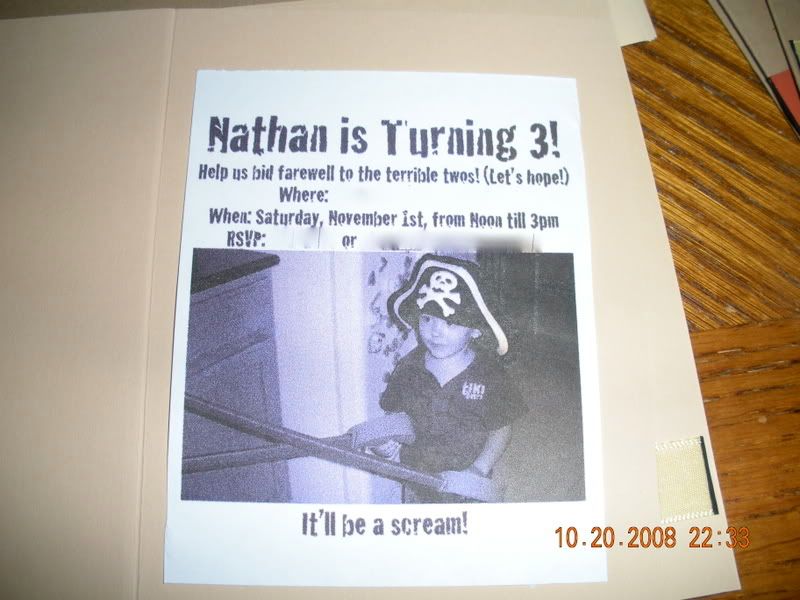 Originally I was just going to do cupcakes: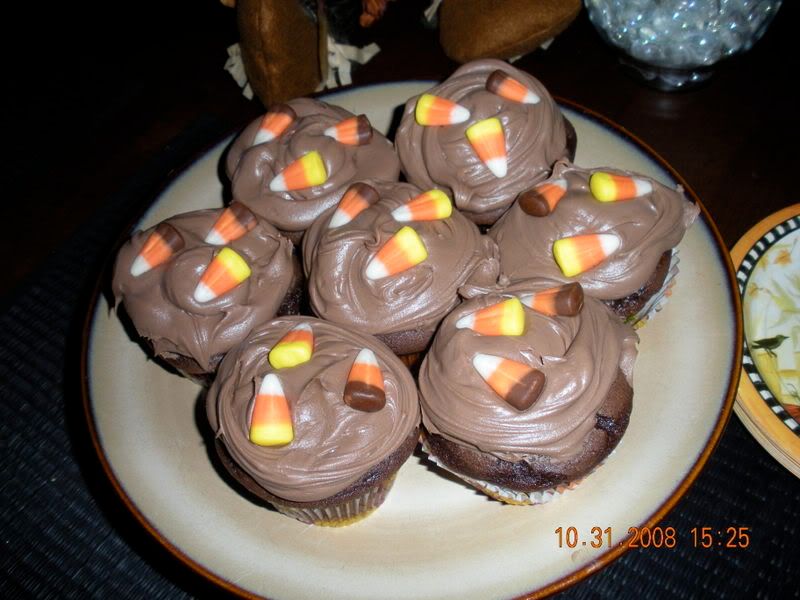 But as usual, I got carried away with this idea of a pumpkin patch cake. I didn't have a scarecrow, so I made one myself w/ popsicle sticks and scrap fabric and a lot of hot glue!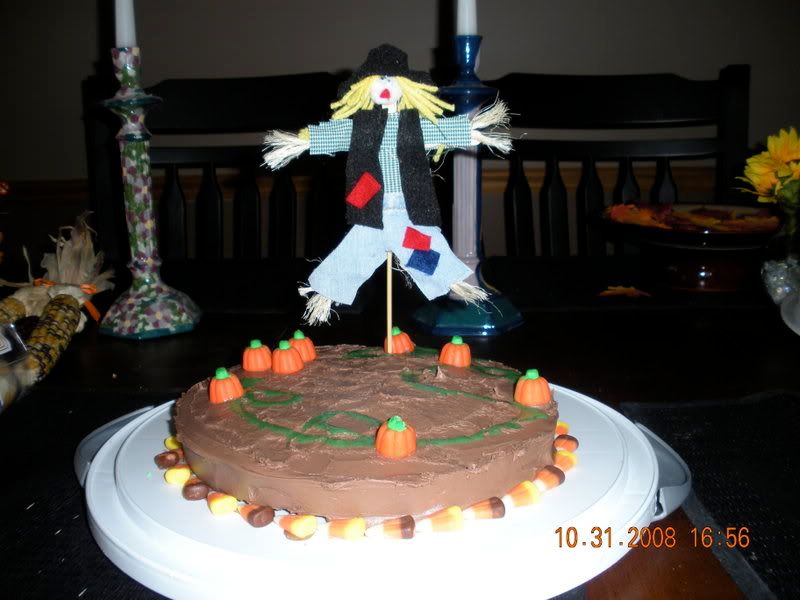 Here is my fall table
For food we're doing brats and kraut for the grownups, dogs and beans for the kiddoes, plus munchies of pretzels and cheese, and apple slices and caramel dip. Oh, and we've got the treats for the guests all ready: a good way to make a lot of last night's candy disappear!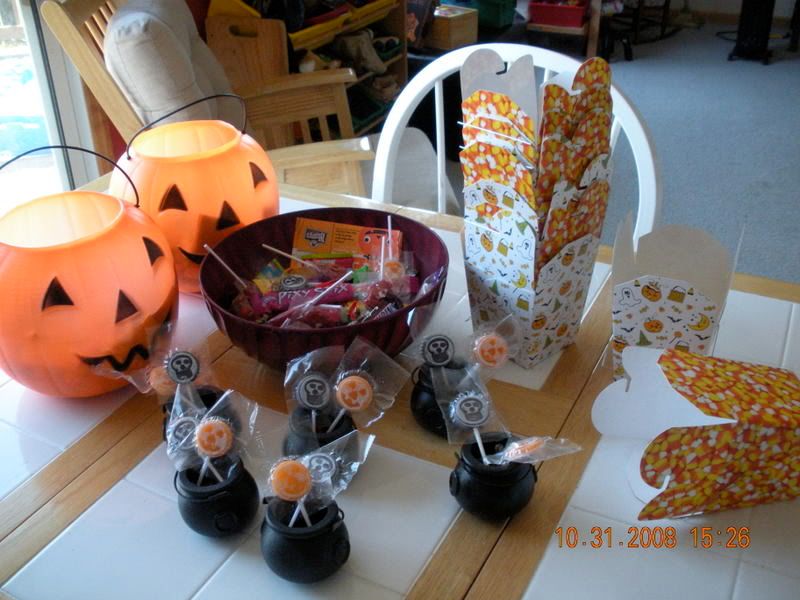 I can't wait! He's turning 3, and we got him two gifts: one is a moon landing t-shirt, the other is a shuttle set w/ astronaut action figures. Hopefully he will love it!