I love a fall day when you don't have anything particular to do. Zack and I painted together this morning after breakfast. I took the opportunity to design our jam labels (okay I get that we only have two jars, but next year, oh man, next year we are really going to get into canning!!!)
Zack's masterpiece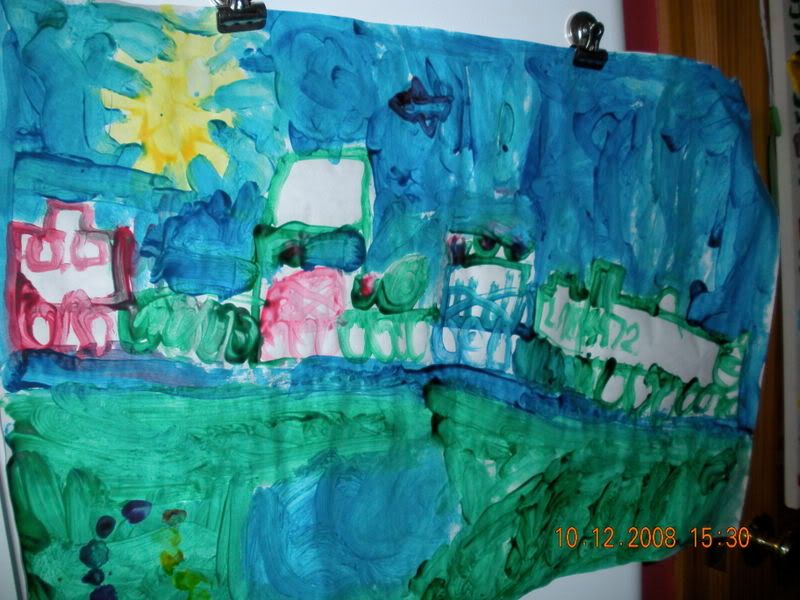 Since I was near the fridge I took a pic of this little "Very Hungry Caterpillar" Zack and I made last year. We made them in all different colors for our family for Christmas gifts. It's easy to do: you just need craft sticks, pom poms, glue, goo goo eyes, and a small piece of pipe cleaner for the antennae.
Nate occaisionally takes up a brush, but it is more, hmmm, representational?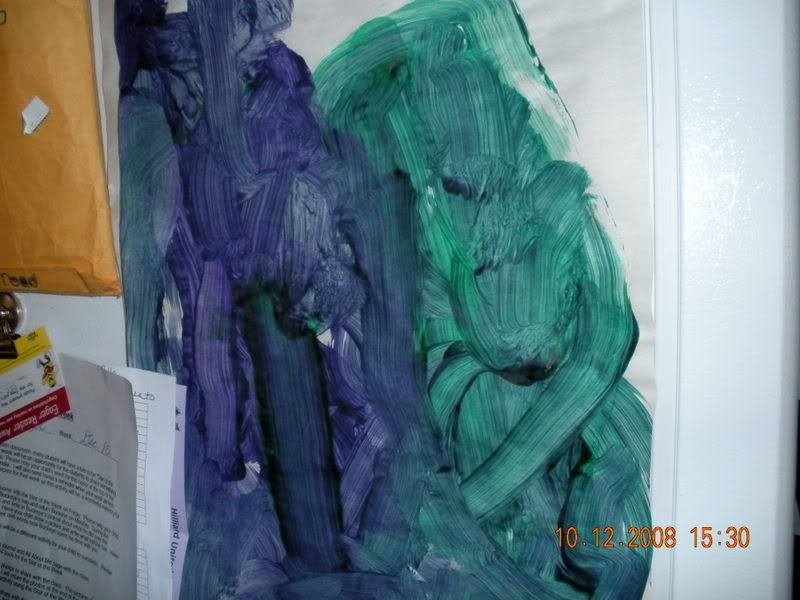 We took the boys to the park this morning, and I collected some leaves to do a project together:
They are napping now, but I am totally enjoying this weekend with my family.