I was thinking yesterday about how Halloween wasn't a big deal to me before the kids, but in retrospect I think I always loved dressing up! Unfortunately, before there were kids, there wasn't much picture taking going on, lol. Anyway, here is a retrospective of five years of Halloweens in our family!
Zack's first Halloween: he was a very unhappy little monster. The basic problem was we dressed him for typical cold October weather here in Central Ohio, and it was maybe 68 degrees that night:
His second Halloween went a little smoother. He was a happy little elephant, but only made it to a few houses before getting bored.
Third Halloween he decided at the last minute that he wanted to be a fireman. So feeling very tired and very pregnant, I took him to three stores to find the perfect costume: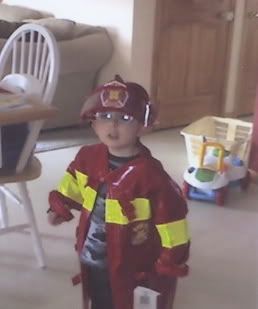 Alas, I did not get to see it on him for Halloween, because I was busy doing other things: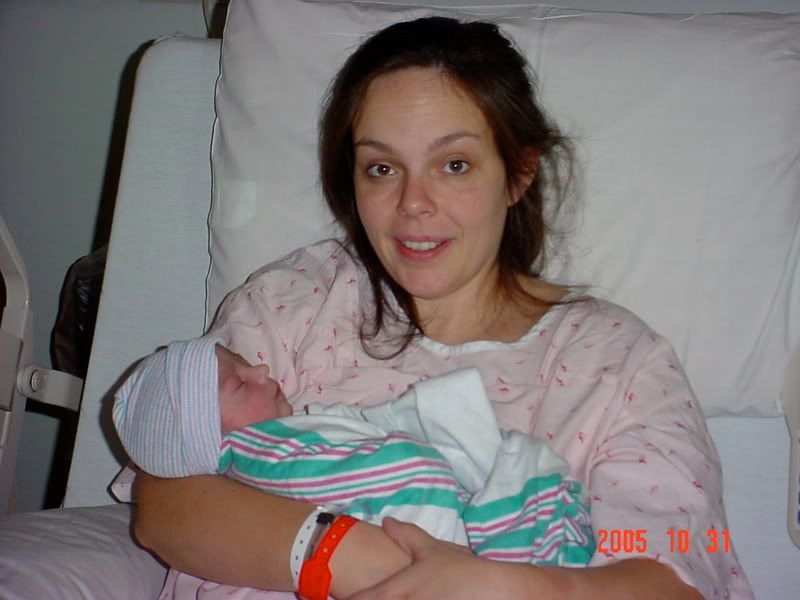 Our Nate came at about 9am, October 31st!
Nate's first birthday was a fun costume party:
Me and my sis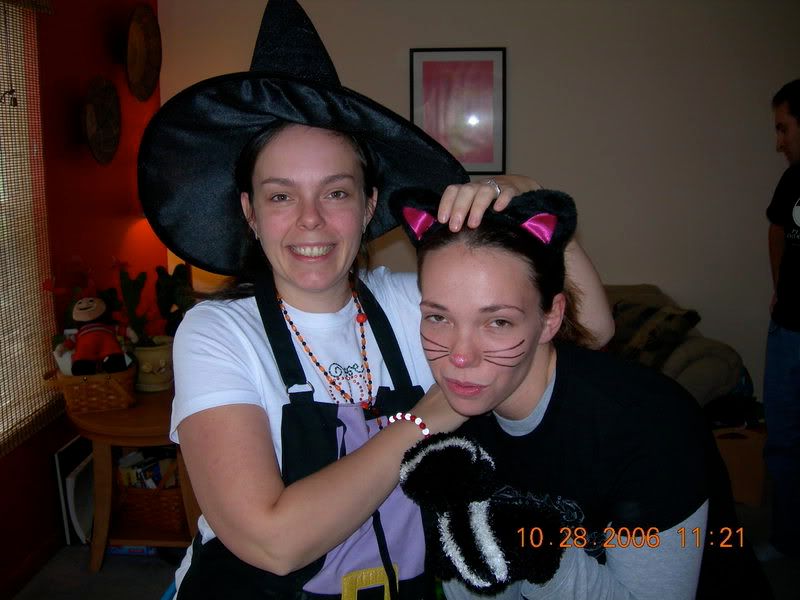 My brother in law is very into Halloween: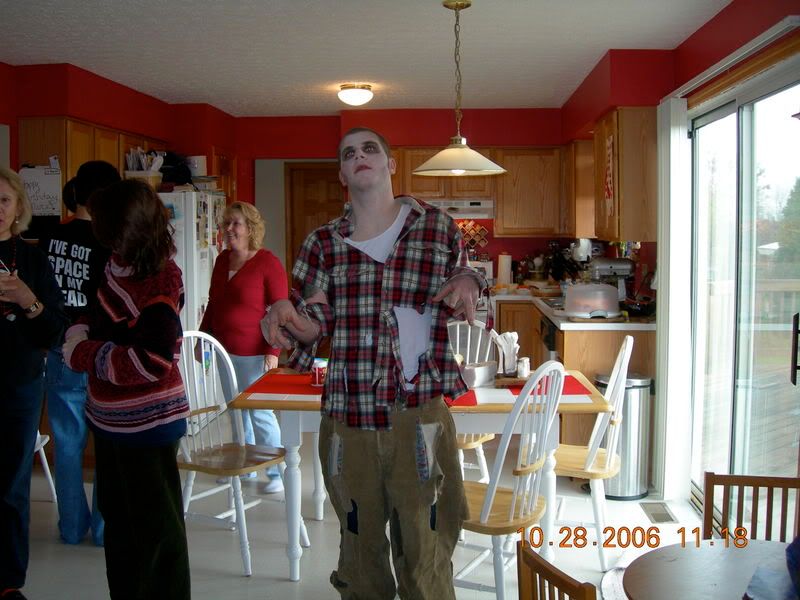 The boys in their costumes; Nate had to be a pumpkin cause I always called him my little Halloween punkin!
The 4th Halloween for Zack was when he started getting really creative. He wanted to be Mike Rowe, from Discovery Channel's "Dirty Jobs." So as a family we collaborated and put this costume together:
Nate was a cowboy
He enjoyed a birthday pie---his favorite thing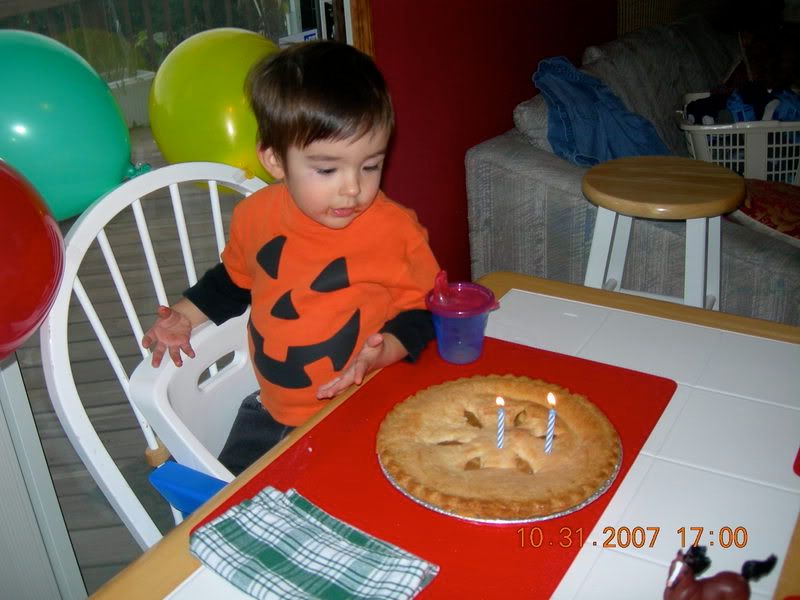 Hope you all have a spooky good time this Halloween! I know we will!