I was nipped by the thriftstore bug, so after unloading my offspring to their respective schools the other morning I made way for the closest one. Usually I don't find much, but this time I was lucky.
I found some frames and things for crafts:
I am using the Victorian valentine border I found to make myself a pencil holder can (copying from a lot of the nifty blogs I've been looking at lately!)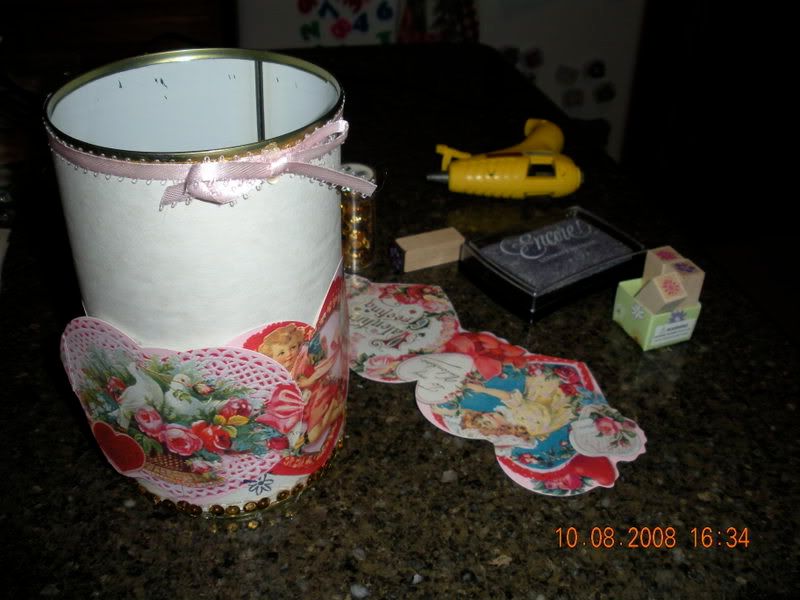 I also completely lucked out with this find: a velvet blouse and skirt---separate pieces but both coordinated and both my size! All for under $5! Perfect for my girls' night out to the ritzy BoMA trip this week. http://www.barofmodernart.com/mn.asp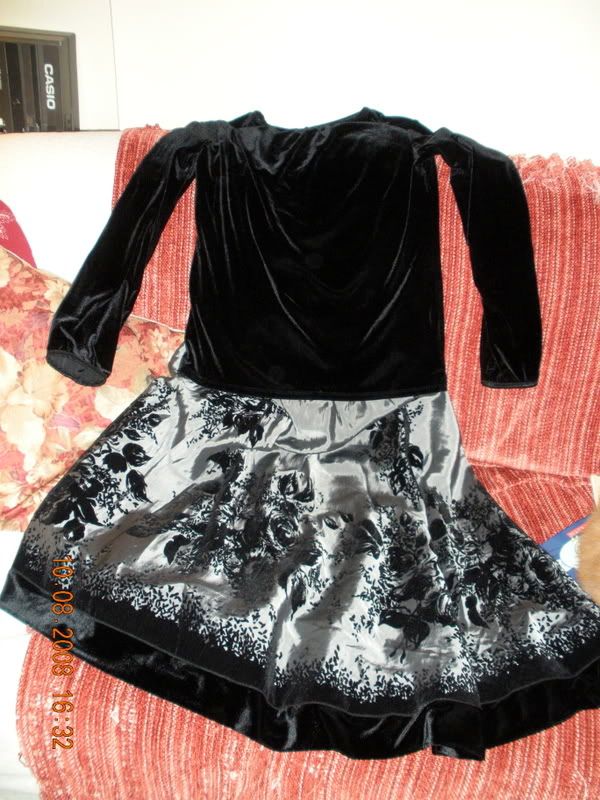 And lastly, I have been pacing around all fall looking for some good local honey. I think I was a bear in a past life, and now I am trying to find some honey and hibernate. A local farmer usually has a limited supply, and when their honey sign went up last week I nearly had an accident because I slammed on my brakes to pull off the road! (As you can see, the first jar is half consumed, so I may need to go out again and find more.)
Along the topic of what in the old days was called "putting up your pantry for winter" I think I am going to go ahead and try a little jamming with the rest of those grapes we got. Wish me luck!