Okay I listed this set on Ebay today. Taking a random shot in the dark that someone will see it and fall in love and just buy it as is! As I get more experience, I will start doing custom florals. Ideally though I would like to do weddings for local brides.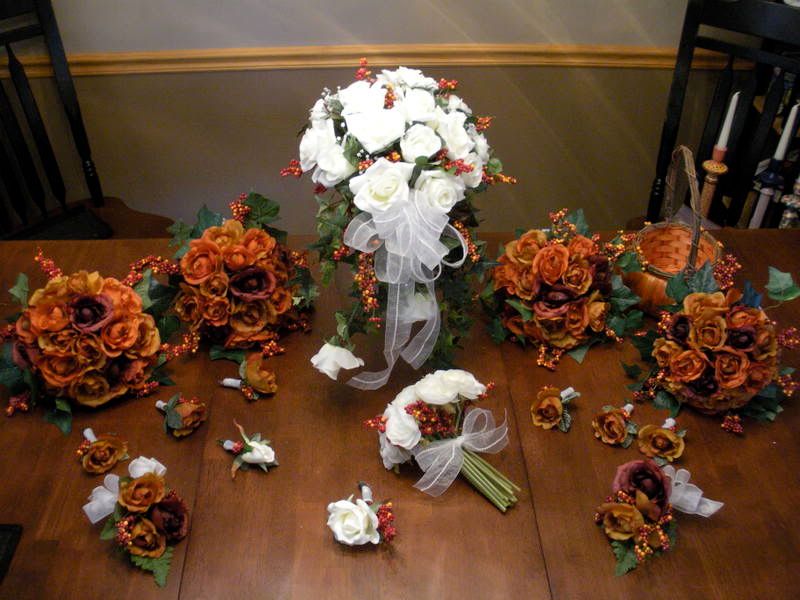 If you know someone who falls in love with this and is getting married, tell them to
Check my ebay flowers here!