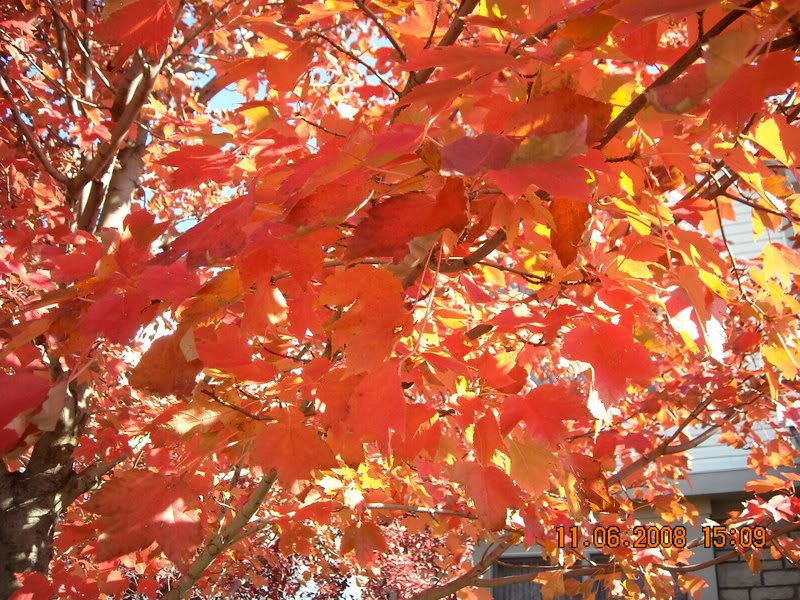 Probably our last day like this. I have been overwhelmed by how beautiful everything has been.
The boys goofed around in the neighbor's yard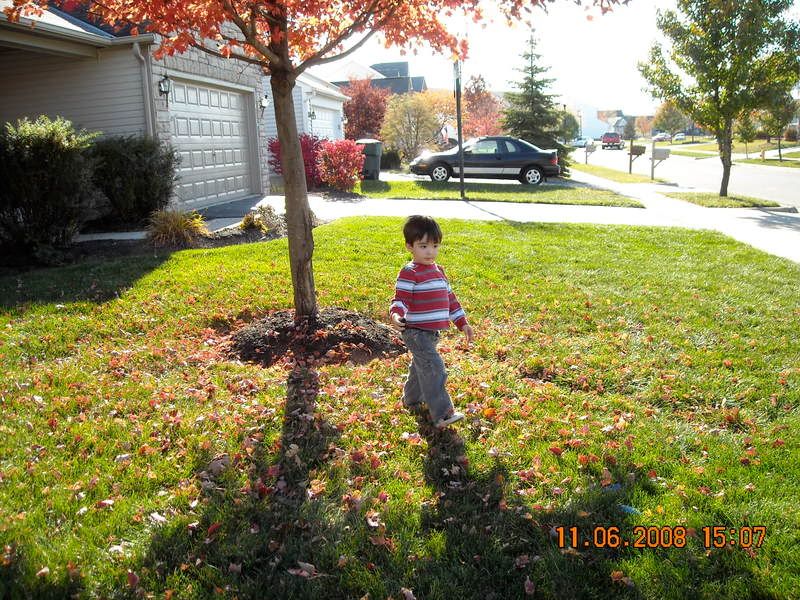 Our house felt cheerful yesterday
So did the little birdhouse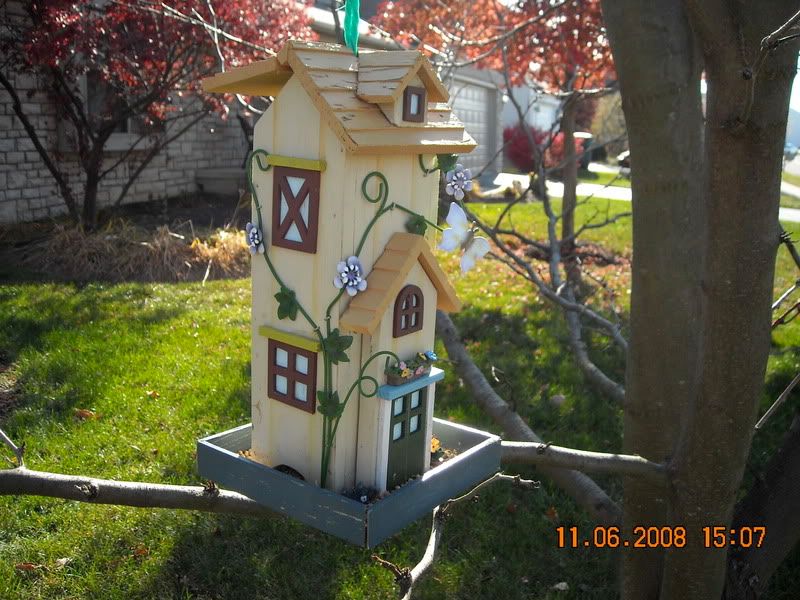 We found a little maple sapling. We're going to leave it in the bed for the winter and find a new home for it in the spring.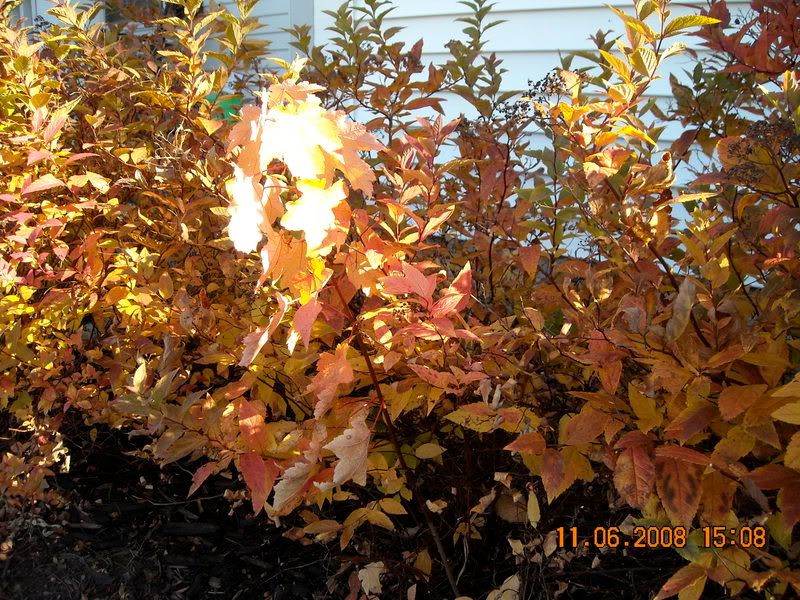 A cool picture of our flag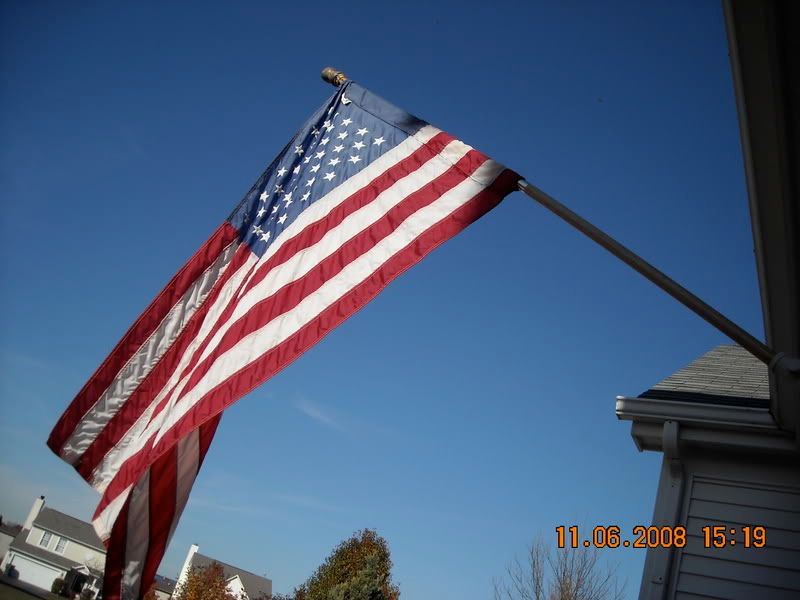 Today all is grey and the cold of winter is coming to call. These pictures are very cheering!