It was a success! First I have to put up a last minute yard sale find from this morning for 50 cents, which I used for a utensil holder, and included the decorative oversize candy corn, lol:
Instead of having a chaotic cookout menu, we did brats and hot dogs, with kraut and beans for sides. For snacks we put out corn chips and pretzels with several dips, plus a plate of apples and caramel. There was cider, tea, punch and coffee to drink.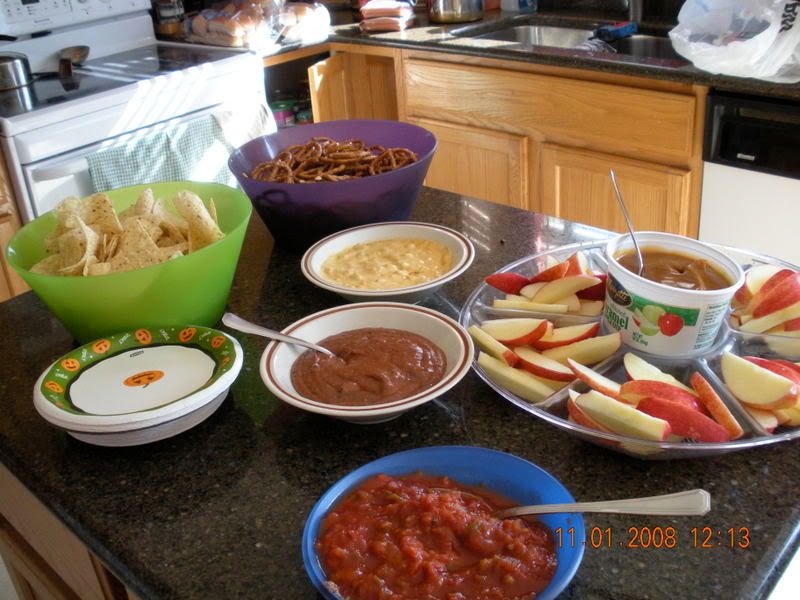 Check out this cool vintage gift wrap from my mother in law. I know it's vintage because she never throws anyone away and I'm pretty sure has not bought gift wrap since the Carter administration!
It was a really nice time. I got a lot of compliments, but really this is why I do what I do!