Since I'm sick with the flu or something today, I thought I'd post my most recent archaeological dig in our basement. Was fun, and I remembered several treasures that I'd forgotten about.
My mother's hillbilly mugs, scavenged from a neighbor's trash when I was a kid. Turns out they are by some notable maker of appalachian ceramics called Winton. Go figure.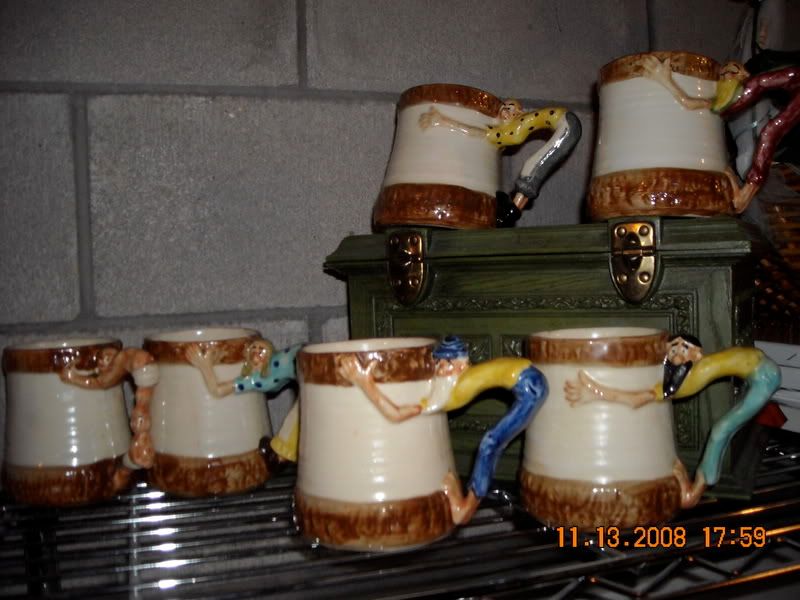 My collection of wooden thread spools, found at the church rummage sale for $2, along with the wool bag that you see underneath them.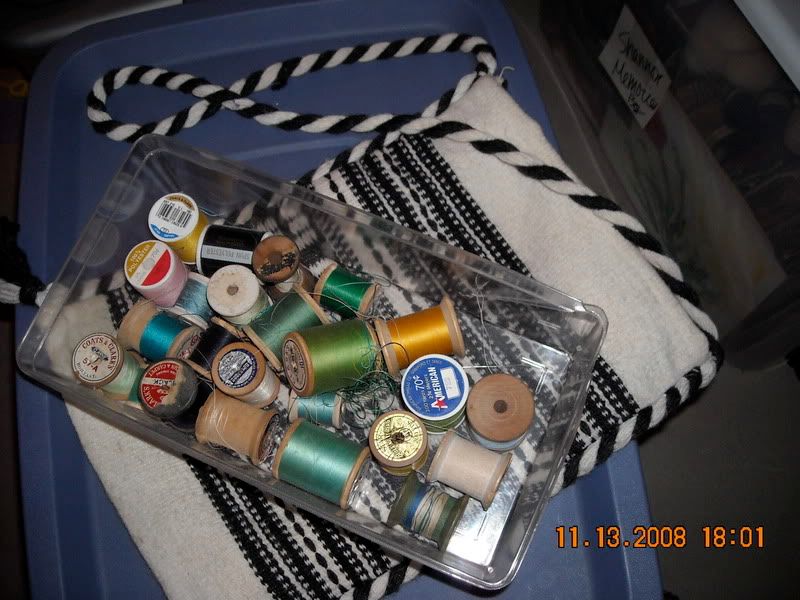 My three most cherished childhood toys: my doll, Joey, my bear, Brutus, and Holly Hobby.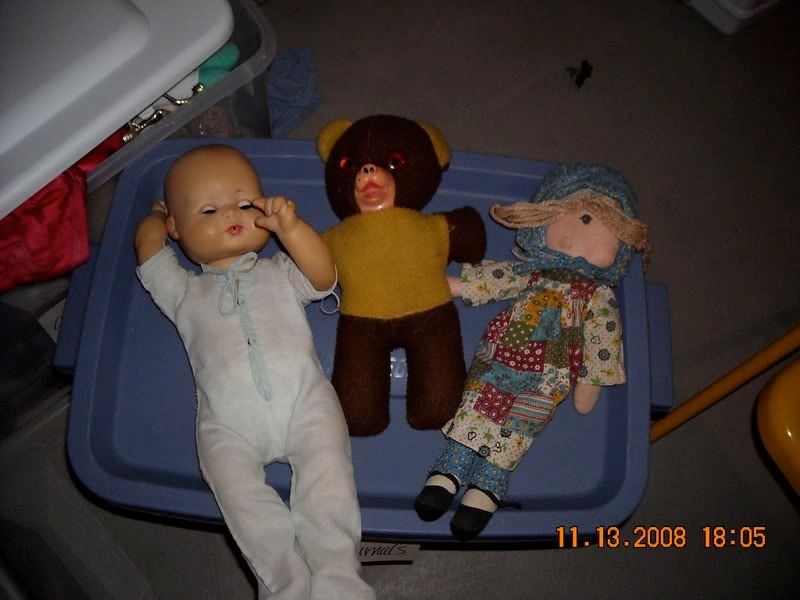 Christmas goodies found at yard sales this year: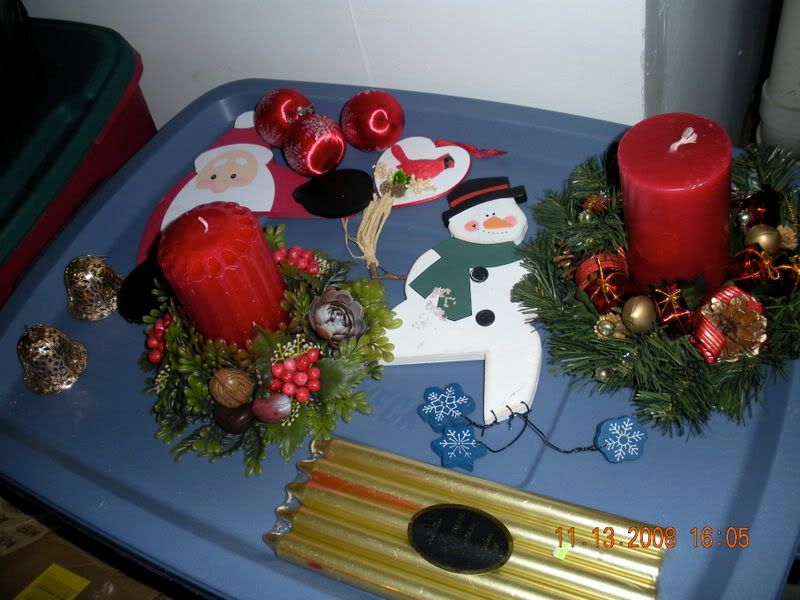 Baby stuff and whatnot to sell at my garage sale in the spring: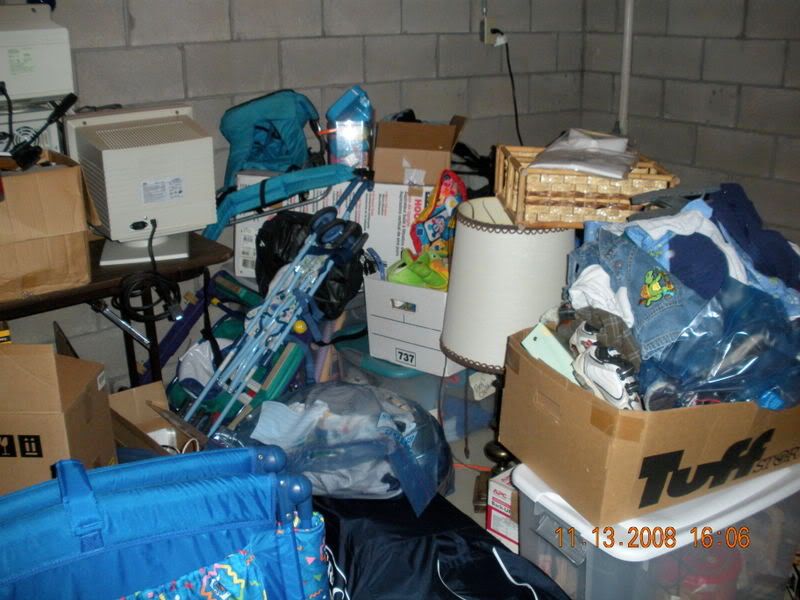 The old church typewriter, given to me for free by the good ladies of the church when they saw how much I liked it. (I later slipped an extra ten into the offering plate.)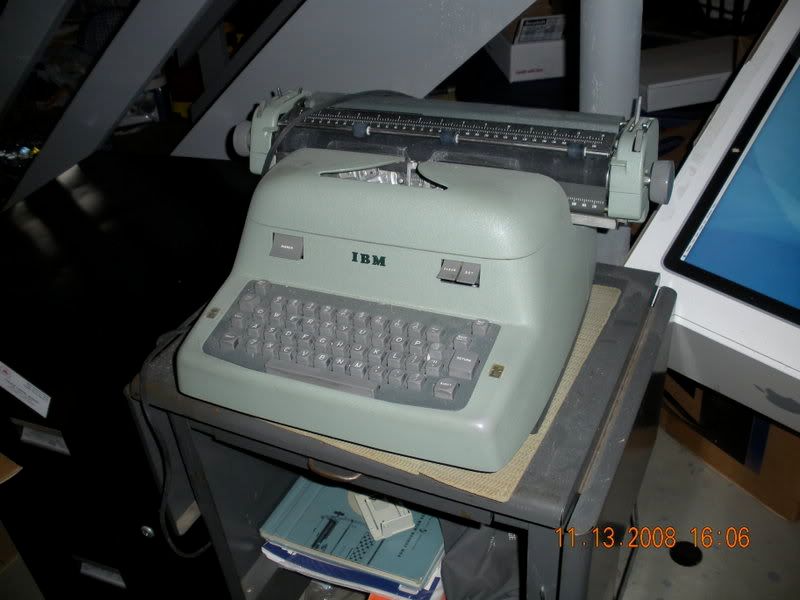 Christmas cheer in a box, just waiting for all this flu to pass! (Oh and I'm not allowed to bring it out till after Thanksgiving, says my mister.)